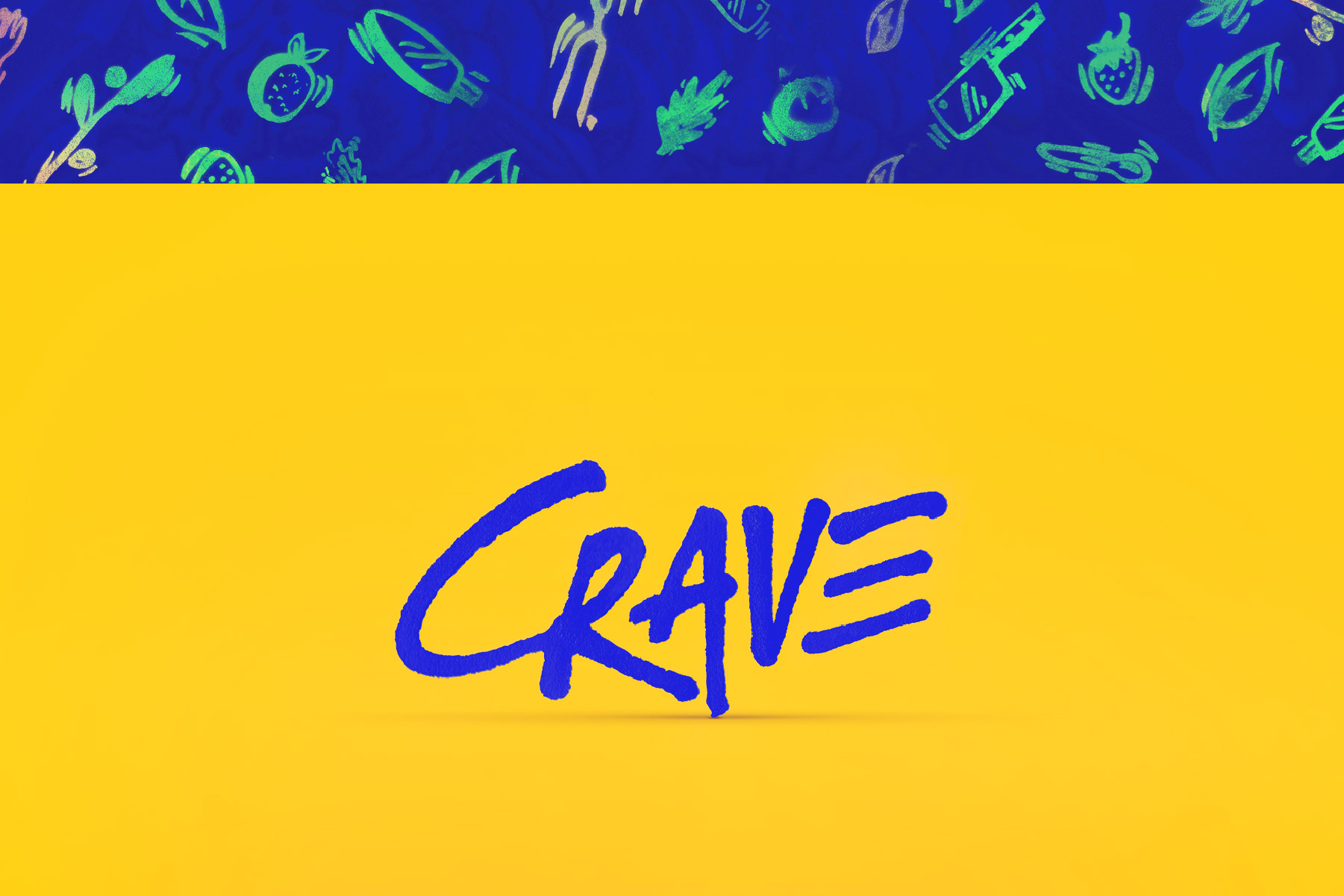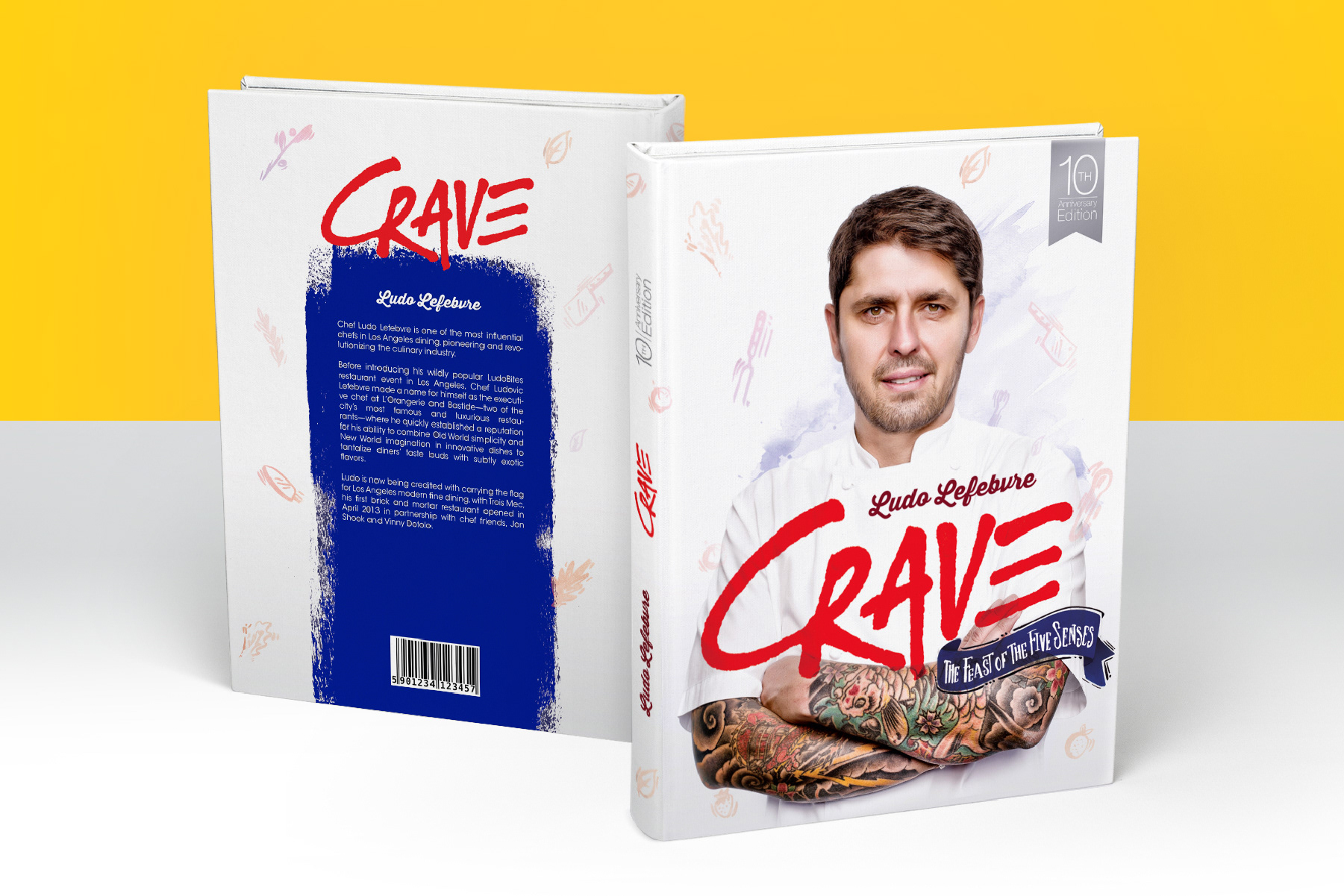 Design for a limited edition book cover "CRAVE" for the 10th Anniversary re-release of Ludo Lefebvre´s Crave, all fonts, textures and Illustrations were handmade inks and watercolors.

Lefebver is one of the most influential chefs in Los Angeles dining, pioneering and revolutionizing the culinary industry. After 12 years in France with the great masters Ludo came to LA to quickly be awarded prestigious Mobil Five Star Award at both L'Orangerie and Bastide. Next he created his uber-popular LudoBites concept, a multi-city restaurant tour.

Ludo now carries the flag for "refined" dining in LA with Trois Mec, being named to both Esquire and GQ Magazines list of Best New Restaurants and earned the top spot on Food & Wine Magazine's 2013 Best Restaurant Dishes. Just last week Ludo opened his new "Bar a la carte" concept, Petit Trois. Ludo has been named one of the "World's 50 Greatest Chefs" by Relais & Chateaux and stars in the ABC hit series, The Taste.